Vision and Values
At Baildon Glen, we are An Aspirational Community, Nurturing Successful Learners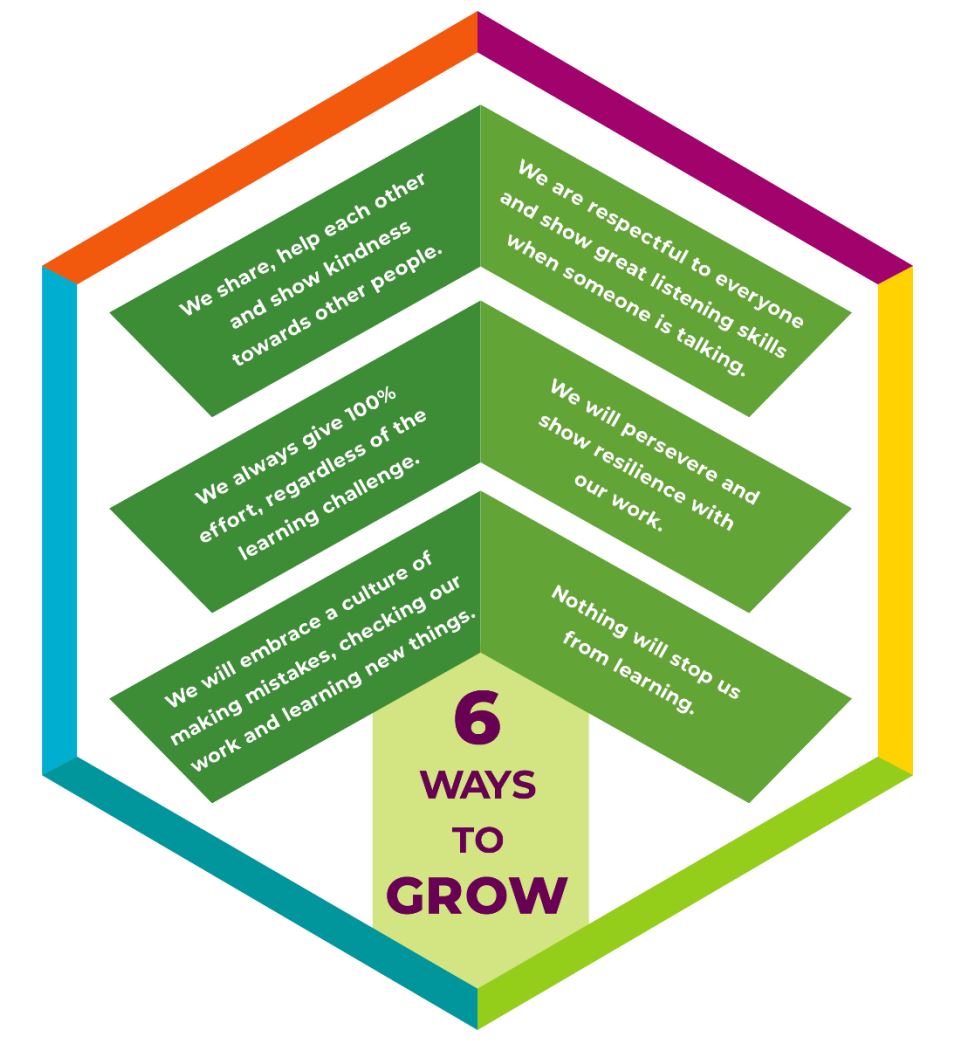 The Six Ways to Grow at Baildon Glen Primary School very much underpin our values of being Ready, Respectful and Safe in our learning experiences.
At Baildon Glen, we are committed to delivering a curriculum that provides our children with knowledge and skills across all primary subjects, with the aim of ensuring pupils are ready for the next stage of their learning. We do this by ensuring that core learning is embedded throughout our curriculum, providing pupils with opportunities to practise and refine the skills they have been taught across a range of contexts.
Children at Baildon Glen leave school with the skills to support them with lifelong learning to ensure they can access wider opportunities in their future lives. Our children will be challenged, in an environment where they feel safe, and where any mistakes are viewed as part of their learning journey to build a determination to succeed. Our children are taught how to work in teams, where each team member is valued and has a role to play in order to achieve a collective goal. This enables them to develop excellent communication skills and provides our children with opportunities to explain and discuss their ideas, allowing them to become reflective and considerate learners. This is achieved by providing a curriculum that motivates and inspires children, so that they have a thirst for learning, and an intrinsic desire to achieve their goals. Character development, independence, collaboration and building resilience are key elements that our curriculum offers and combining this with developing the whole child in a structured approach to teaching well-being and mental health, we believe we are preparing our children for the wider world.